Knowing I Growing I Showing
Love
The
321
We desire to be a church that shares the love of Jesus starting with our community here in Port St. John, and continuing out into Northern Brevard County. This means loving our neighbors, our co-workers, the hostess at our favorite restaurant, and even the guy who recently cut you off in traffic.
Through the year we'll endeavor to find new and creative ways to #LoveThe321. Please check back here every now and again to stay updated regarding this movement in our church. God has called us to love Him and our neighbors-and that's exactly what we plan to do!
We would love to see you come out to one our upcoming events. Take a look below to see what is taking place at our church.
7
Aug
Join us following our 10am service for our Back to School BBQ Bash -
There will be Food, Games, Bounce Houses, Prizes and more...
start time: 11:30am
14
Sept
Church family (children & youth of all ages)
come on out for some ice cream, games and fellowship

7pm-8:30pm
Pumpkin Patch will be returning....stayed tuned....
Did you happen to miss a Sermon or want to go back and watch it again? You can find the latest and past Sermons by clicking the link below.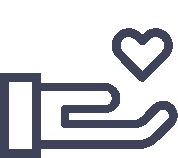 "Whoever is generous to the poor lends to the lord, and he will repay him for his deed."